Aftab A Ansari
age ~72
from Mount Pleasant, WI
Also known as:

Aftab Ansari
Aftab Dr Ansari
Sc Aftab Ansari
Aftab Sc ofc Ansari
Aftab Sc bill Ansari
Aftab Sc ronn Ansari
Aftab Ansari Sc
Mary Ansari
Aftab Ansari Phones & Addresses
Mount Pleasant, WI

1323 38Th St,

Kenosha, WI 53140

3601 30Th St,

Kenosha, WI 53144

10400 75Th St,

Kenosha, WI 53142

3717 Canada Goose Xing,

Racine, WI 53403

Gulf Breeze, FL
Work
Company:

BORGESS LEE BONE AND JOINT

Address:

420 W High St,

Dowagiac, MI 49047
Education
School / High School:

University of Sind / Liaquat Medical College
Awards
Healthgrades Honor Roll
Ranks
Certificate:

Hand Surgery, 2001
Medicine Doctors
Specialties:
Orthopedic Hand Surgery
Address:
1200 S Columbia Rd, Grand Forks, ND 58201
BORGESS LEE BONE AND JOINT
420 W High St, Dowagiac, MI 49047
(269)7833053 (Phone)
3535 30Th Ave Suite 101B, Kenosha, WI 53144
(262)6524878 (Phone)
,
(262)6524974 (Fax)
Certifications:
Hand Surgery, 2001
Orthopedic Surgery, 1979
Awards:
Healthgrades Honor Roll
Education:
Medical School
University of Sind / Liaquat Medical College
Medical School
Columbia St Marys Hospital Milwaukee
Medical School
Mt Sinai Hospital Medical Center
Medical School
U Ill Hosp
Specialties:
Orthopaedic Surgery
Work:
Borgess Lee Memorial Medical GroupBorgess Lee Bone & Joint Urology Clinic
420 W High St, Dowagiac, MI 49047
(269)7833053 (phone), (269)7833071 (fax)

Education:
Medical School
Liaquat Med Coll, Univ of Sind, Jamshoro, Pakistan
Graduated: 1971
Procedures:
Lower Arm/Elbow/Wrist Fractures and Dislocations
Occupational Therapy Evaluation
Arthrocentesis
Carpal Tunnel Decompression
Hip Replacement
Hip/Femur Fractures and Dislocations
Knee Arthroscopy
Knee Replacement
Lower Leg/Ankle Fractures and Dislocations
Shoulder Surgery
Conditions:
Fractures, Dislocations, Derangement, and Sprains
Hallux Valgus
Internal Derangement of Knee
Internal Derangement of Knee Cartilage
Intervertebral Disc Degeneration
Description:
Dr. Ansari graduated from the Liaquat Med Coll, Univ of Sind, Jamshoro, Pakistan in 1971. He works in Dowagiac, MI and specializes in Orthopaedic Surgery. Dr. Ansari is affiliated with Borgess Lee Memorial Hospital.
Specialties:
Orthopedic Surgeon
Address:
3535 30Th Ave, Kenosha, WI 53144
Name / Title
Company / Classification
Phones & Addresses
Aftab Ahmed Ansari
Aftab Ansari MD
Orthopedics · Hand Doctor
3601 30 Ave STE 203, Kenosha, WI 53144
(262)6524878
Children's Hospital and Health System, Inc
Specialty Hospital Home Health Care Service Business Services Adjustment/Collectn Svcs · Warehouse
PO Box 1997, Milwaukee, WI 53201
9000 W Wscnsin Ave, Milwaukee, WI 53226
9000 W Wisconsin Ave, Milwaukee, WI 53201
(414)2662000, (414)2663434
Aftab A. Ansari
Mdsc, Medical Doctor, Owner, Surgery-Orthopedic
Aftab Ansari
Medical Doctor's Office
3535 30 Ave, Kenosha, WI 53144
Amazon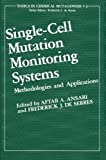 Single-Cell Mutation Monitoring Systems: Methodologies and Applications (Topics in Chemical Mutagenesis)
view source
---
There is general agreement that increased environmental pollution poses a potential health hazard to humans and that effective control of such genetic injury requires monitoring the exposed individuals for genetic damage and identifying chemicals that may cause mutation or cancer. Tests available fo...
---
Natural Hosts of SIV: Implication in AIDS
view source
---
Natural Hosts of SIV: Implications in AIDS thoroughly reviews the possible mechanisms by which African nonhuman primate natural hosts of lentiviruses remain essentially disease-free while other hosts exhibit disease and death. The book ultimately indicates directions for further research and potenti...
---
License Records
Issued Date:
Jul 28, 2011
Expiration Date:
Jan 31, 2018
Issued Date:
Feb 25, 1975
Expiration Date:
Jul 31, 2014
Type:
Licensed Physician And Surgeon
Expiration Date:
Jul 31, 2014
Type:
Licensed Physician Controlled Substance(Schedules Ii Iii Iv V )
Expiration Date:
Sep 23, 1974
Type:
Temporary Medical Permit
Expiration Date:
Sep 23, 1974
Type:
Temporary Medical Permit
Issued Date:
Feb 25, 1975
Expiration Date:
Jul 31, 2014
Type:
Licensed Physician And Surgeon
Expiration Date:
Jul 31, 2014
Type:
Licensed Physician Controlled Substance(Schedules Ii Iii Iv V )
4755 Woodlake Ct, Racine, WI 53403
Expiration Date:
Apr 30, 2017
Resumes
Work:
Wipro Technologies
Associate
Education:
Swayam Siddhi College of Management and Research 2010 - 2012
Master of Business Administration, Masters
Isbn (Books And Publications) Single-Cell Mutation Monitoring Systems: Methodologies and Applications
view source
---
Facebook
Myspace
News
Youtube
Googleplus
Plaxo
---
Get Report

for Aftab A Ansari from Mount Pleasant, WI, age ~72