Gina Davis
age ~45
from East Peoria, IL
Gina Davis Phones & Addresses
East Peoria, IL

Pekin, IL

Tremont, IL
Amazon
Post-merger Performance: An Empirical Study in Banking Sector
view source
---
This paper studies the ex post merger performance of acquiring banks that participated in a merger during the period from 1999-2002. The merged banks overall underperforms the industry average and the profitability declines significantly during the first three years following a merger activity. The ...
---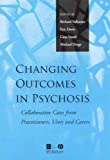 Changing Outcomes in Psychosis: Collaborative Cases from Practitioners, Users and Carers
view source
---
This book presents a series of cases of psychosocial interventions with schizophrenia and other serious mental health difficulties.Co-authored by a range of professionals in different roles, as well as carers and service users. Captures the benefits of a true alliance between the service user and th...
---
Kindred Spirit
view source
---
Kindred Spirit is alive in Kinderen, an ostracized and forgotten town surrounded by cornfields and superstition. Thirteen children orphaned by ignorance and arson are taken in by a young mentally troubled couple, the Johnsons. During one night of frustration and rage, they unwittingly initiate the C...
---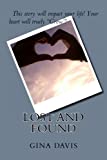 Lost and Found
view source
---
A Christian Fiction that is based on several peoples real lives that has been combined into one family that will impact the world. Jordan Johnson and his buddies seek any way of making money. Following only what they have been taught, they fight for their own territory in the streets. That is until ...
---
Publisher
CreateSpace Independent Publishing Platform
License Records
Effective Date:
Mar 3, 1994
Expiration Date:
Dec 31, 2018
Effective Date:
Jan 25, 2013
Expiration Date:
Oct 31, 2013
Type:
Licensed Practical Nurse
Name / Title
Company / Classification
Phones & Addresses
Gina Roe Davis
Rave Marketing
Event Planners
4105 Rio Bravo, Ste 115, El Paso, TX 79902
(915)5449000
Associated Anesthesiologists
Anesthesiologists Office · Anesthesiology · Pain Management · Family Doctor · Pediatric Endocrinologist · Internist · Offices and Clinics of Medical Doctors
8600 State Rte 91, Peoria, IL 61615
8600 Illinois Rte, Peoria, IL 61615
(309)6925393, (309)6922272
Gina R. Davis
MOBILE CARE OF OHIO, INC
Medicine Doctors
Specialties:
Chiropractor
Work:
Gina D Davis DC
4050 Airport Ctr Dr STE G, Palm Springs, CA 92264
(760)3201956 (phone), (760)3204648 (fax)

Languages:
English
Spanish
Description:
Dr. Davis works in Palm Springs, CA and specializes in Chiropractor.
Work:
Josephson Wallack Munshower Neurology PC
8051 S Emerson Ave STE 350, Indianapolis, IN 46237
(317)8591020 (phone), (317)8595191 (fax)

Josephson Wallack Munshower Neurology PC
1201 Hadley Rd STE 202, Mooresville, IN 46158
(317)8591020 (phone), (317)8595191 (fax)

Languages:
English
Spanish
Description:
Ms. Davis works in Mooresville, IN and 1 other location and specializes in Neurology. Ms. Davis is affiliated with Community Hospital East, Community Hospital North, Franciscan St Francis Hospital, Johnson Memorial Hospital and St Vincent Indianapolis Hospital & Heart Center.
Resumes
Work:
INDEPENDENT CONTRACTOR
Aug 2011 to Present Commercial Liability Claims Adjuster
Feb 2012 to Aug 2012 National Catastrophe Claims Examiner
Aug 2011 to Feb 2012 GLI CORPORATE RISK SOLUTIONS INCORPORATED

Aug 2004 to Jul 2011
Commercial Liability Claims Representative TRINITY UNIVERSAL INSURANCE COMPANY

Nov 2002 to Aug 2004
Multi-Lines Casualty Adjuster STATE FARM INSURANCE COMPANIES

Nov 1998 to Nov 2002
Senior Auto Claims Processor
Education:
EL CENTRO COLLEGE
May 1997
Associate of Applied Science in Paralegal/Legal Assistant studies
Myspace
Googleplus
Flickr
Plaxo
Classmates
Youtube
Facebook
News
---
Get Report

for Gina Davis from East Peoria, IL, age ~45