Mary M Kendall
age ~70
from Westerville, OH
Also known as:

Mary Michell Kendall
Michell Michell Kendall
Mary Kendall
Michell Kendall
Michelle Kendall
Missy Kendall
Mary Kendall Phones & Addresses
Westerville, OH

Cleveland, OH

Lewis Center, OH

Powell, OH

Salt Lake City, UT

Columbus, OH
Work
Address:

29160 Intervet Ln,

Cleveland, OH 44143

Industries:

Motion Picture and Video Tape Production
Amazon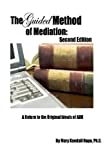 The Guided Method of Mediation: A Return to the Original Ideals of ADR: Second Edition
view source
---
An invaluable work for professionals and students of mediation, The Guided Method Second Edition offers a more specific theory and practice for the provision of mediation. This step-by-step process for providing mediation is edited & updated with new forms. Specific strategies and recommendations fo...
---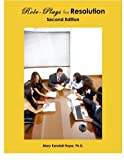 Role-Plays for Resolution, Second Edition
view source
---
This book contains 70 role-plays in 12 separate categories to provide both existing professionals and academic instructors the examples needed to train individuals to address conflicts. Categories covered include divorce mediation, community mediation, settlement mediation, negotiation , facilitatio...
---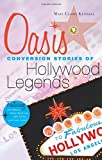 Oasis: Conversion Stories of Hollywood Legends
view source
---
Highlighting legends such as Mary Astor, John Wayne, Alfred Hitchcock, Spencer Tracy, Lana Turner, Gary Cooper, Patricia Neal, Betty Hutton, and Bob Hope, Oasis: Conversion Stories of Hollywood Legends uncovers stories of recovery and conversion intimate portraits that often contrast with the more c...
---
Author
Mary Claire Kendall
Publisher
Franciscan Media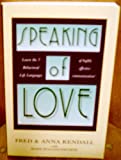 Speaking of Love
view source
---
Have you ever felt as if you and your spouse were speaking different languages? Perhaps you are speaking different languages -- differ¬ent languages of love. By discovering each other's behavioral Life Languages, you will open new vistas of understanding.Fred and Anna Kendall are dynamic, seasoned s...
---
Author
Fred Kendall, Anna Kendall, Mary Hollingsworth
Publisher
Thomas Nelson Inc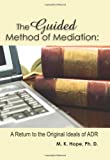 The Guided Method of Mediation: A Return to the Original Ideas of Adr
view source
---
Strong Enough to Handle the Ugly "To benefit those you serve, you must have the courage to bring up the difficult subjects and have the patience to allow the disputants to tell their story and resolve their own emotions." "If you stick to warm fuzzy conversations, people will tell you that they real...
---
Author
Ph. D. M. K. Hope, Mary Kendall Hope
William "Bill" Walton: A Charmed Life
view source
---
Bill Walton grew up with days full of purpose and a compelling need to harmonize the reality of his current experiences and the people he met, with his youth's Midwestern small town perspective and with a rich family of values that he treasured throughout his life. He was a writer, artist, confidant...
---
License Records
Issued Date:
Jun 19, 2002
Effective Date:
Feb 8, 2006
Expiration Date:
Jan 1, 2006
Expiration Date:
Mar 31, 2018
Name / Title
Company / Classification
Phones & Addresses
Intervet Inc.
Motion Picture and Video Tape Production
29160 Intervet Ln, Cleveland, OH 44143
Resumes
Position:
Senior Vice President/Manager Branch Sales at First Citizens Bank
Location:
Olympia, Washington
Industry:
Financial Services
Work:
First Citizens Bank since Oct 2009
Senior Vice President/Manager Branch Sales
Venture Bank Jul 1996 - Oct 2009
SVP Regional Manager
Security State Bank May 1981 - Jul 1996
New Accounts Representative
Myspace
Googleplus
Flickr
Plaxo
Classmates
Youtube
Facebook
News
Mylife
---
Get Report

for Mary M Kendall from Westerville, OH, age ~70