Nate F Barnett
age ~43
from Virginia Beach, VA
Also known as:

Nate Barnett
Nat Barnett
Nate Barnette

729 Spooner Rd, Virginia Beach, VA 23462(757)4977622
Nate Barnett Phones & Addresses
729 Spooner Rd,

Virginia Bch, VA 23462

• (757)4977622 • (757)4978864

Virginia Beach, VA

Norfolk, VA
Wikipedia References
Resumes
Classmates
Schools:
Madeira Beach Middle School Madeira Beach FL 1985-1987
Community:
Bob Fannin, John Kneidel, Lexi Pinheiro, Michael Lawless
Graduates:
Nate Barnett (1985-1987),
Andree Gearhart (1975-1976),
Paula Sensenberger (1984-1985),
Anne Greene (1987-1990)
Facebook
Myspace
Locality:
BLUFFS, Illinois
Locality:
the place in a town, Illinois
Googleplus
Nate Barnett
Lived:
MEDFORD, OR.
TULLAHOMA, TN.
EVERYWHERE
ST. LOUIS, MISSOURI
PHILIPPINES
VIRGINIA BEACH, VIRGINIA
Work:
FULL THROTTLE AVIATION - HELICOPTER MECHANICNIC (2011)
EVERGREEN HELICOPTERS - HELICOPTER MECHANIC (2008-2001)
ERICKSON AIR-CRANE - HELICOPTER MECHANIC (2003-2008)
Education:
Parks College of Aviation
Nate Barnett
Work:
Willow Glen Bicycles
Nate Barnett
About:
Hello My name is Na'te and i currently live in Va. beach. I was born in Staten Island Ny. and i was raised in Gulfport Ms, thats where my heart is!! I am just a cool person to get to know! Once yo...
Bragging Rights:
Graduated from Bayside High School in Va., but My high school that i rep is Gulfport High in Mississippi!!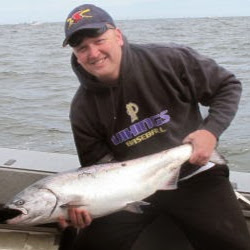 Nate Barnett
Tagline:
Teacher and Baseball Instructor
Nate Barnett
Nate Barnett
Nate Barnett
Nate Barnett
Youtube
---
Get Report

for Nate F Barnett from Virginia Beach, VA, age ~43