Syed M Saifullah
age ~64
from Rancho Palos Verdes, CA
Also known as:

Syed Saifullah
Shyed Saifullah
Syed D
Syed Saisullah
Ed Syed
Syed Saifullah Phones & Addresses
Amazon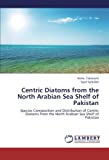 Centric Diatoms from the North Arabian Sea Shelf of Pakistan: Species Composition and Distribution of Centric Diatoms from the North Arabian Sea Shelf of Pakistan
view source
---
Diatoms are unicellular photosynthetic algae which constitute the most important and dominant fraction of marine phytoplankton. They are primary producers forming the basic link in the marine pelagic food chain. They also help mitigate the global warming effect through sequestering the green house g...
---
Author
Asma Tabassum, Syed Saifullah
Publisher
LAP LAMBERT Academic Publishing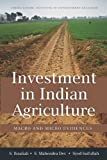 Investment in Indian Agriculture: Macro and Micro Evidences
view source
---
Documented and analyzed in this comprehensive account are the cross-country evidences in India that establish a relationship between capital and growth as well as between growth and poverty. The accelerated growth of the service sector, the almost stagnant growth of the industrial sector, and the de...
---
Author
S. Bisaliah, S. Mahendra Dev, Syed Saifullah
Publisher
Academic Foundation Agriculture in the Cook Islands: New directions
view source
---
Publisher
Institute of Pacific Studies and the Cook Islands
Name / Title
Company / Classification
Phones & Addresses
Novaplaces LLC
Real Estate Renting or Leasing Property
817 Torrance Blvd, Redondo Beach, CA 90277
TEKVELOCITY
Nonclassifiable Establishments
817 Torrance Blvd #122, Redondo Beach, CA 90277
3742 Sepulveda Blvd, Torrance, CA 90505
Resumes
Classmates
Other Social Networks
Plaxo
Youtube
Flickr
Facebook
Googleplus
News
---
Get Report

for Syed M Saifullah from Rancho Palos Verdes, CA, age ~64