Angela Harrison
age ~44
from Cedar Hill, TX
Also known as:

Angela Hays
Angela Lee Hays
Angel Harrison
Angela N
Angela Harrison Phones & Addresses
Cedar Hill, TX

Garland, TX

Buckeye, AZ

Queen Creek, AZ

Marysville, WA

Phoenix, AZ

Camp Lejeune, NC

Glendale, AZ
Lawyers & Attorneys
Licenses:
Virginia - Authorized to practice law 1996
License Records
Expiration Date:
Mar 26, 2018
Issued Date:
Nov 12, 1982
Effective Date:
Jan 1, 1901
Expiration Date:
Dec 31, 1984
Type:
Occupational Therapist
Name / Title
Company / Classification
Phones & Addresses
Angela A. Harrison
HIGHER STANDARDS INVESTMENT GROUP LLC
Amazon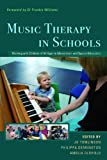 Music Therapy in Schools: Working with Children of All Ages in Mainstream and Special Education
view source
---
The majority of music therapy work with children takes place in schools. This book documents the wealth and diversity of work that music therapists are doing in educational settings across the UK. It shows how, in recent years, music therapy has changed and grown as a profession, and it provides an ...
---
Publisher
Jessica Kingsley Publishers
Publication Date
2011-09-15
City of Blood and Tears
view source
---
They're turning the empire into a male-dominated world. The four men who are called the Judges freed their deadliest prisoners to run the city. They killed every female beneath the age of eighteen last night and paired the rest up with the soldiers. They killed a man trying to smuggle a child from t...
---
Publication Date
2015-03-24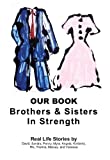 Our Book: Brothers and Sisters in Strength (Our Book: Sisters in Strength Book 2)
view source
---
A book bringing to life the relationships between men and women; the good and the bad; the loving and not so loving and the rewards and consequences of the actions we take part in everyday of our lives.
---
Author
Kimberly Handy, Marsay Wells-Strozier, Rik Holiday, Angela Harrison, Sandra Camp, David Steiner, Penny Mims, Thelma Bridges, Vanessa Allen
Publication Date
2011-07-01
Resumes
Position:
Director of Operations / HR Manager at Cempra Pharmaceuticals
Location:
Chapel Hill, North Carolina
Industry:
Pharmaceuticals
Work:
Cempra Pharmaceuticals since Feb 2008
Director of Operations / HR Manager
Argos Therapeutics Nov 2004 - Jan 2008
Executive Assistant
Townsend Frew & Co./Edgeview Partners Jan 2001 - Nov 2004
Executive Assistant
Homestead Village RTP 1997 - 2001
AGM
Education:
North Carolina Central University
Bachelor of Science (BS), Family and Consumer Sciences Walden University

Skills:
Pharmaceutical Industry
Cross-functional Team Leadership
Benefits Administration
New Hire Orientations
Targeted Selection Interviewing
Position:
DIRECTOR at Children's house Montessori School
Location:
Dallas/Fort Worth Area
Industry:
Education Management
Work:
Children's house Montessori School since Apr 2007
DIRECTOR
ameen people montessori Jul 2001 - Jul 2006
primary lead teacher
Education:
shallowater high school 1993 - 2000
The University of Texas at Arlington
Bachelor of Arts (B.A.), Child Development
Skills:
Customer Service
Teaching
Training
Nonprofits
Public Speaking
Location:
Dallas/Fort Worth Area
Industry:
Information Services
Work:
C.A.R.E.(Community Animal Rescue and Education) Initiative 2009 - 2009
Secretary
Work:
lawrence

Aug 2012 to Present
mechandiser crossmark
Plano, TX
Dec 2011 to Dec 2012
Event Specialist Muskogee Head Start
Muskogee, OK
Mar 2010 to Apr 2010
Co-Teacher bios corp
Sapulpa, OK
2008 to 2010
HTS
Education:
Oklahoma state tech. university
Okmulgee, OK
2005 to 2007
A.S in Secondary Education Indian Capital Tech. Center
Muskogee, OK
2003 to 2004
Certificate in Communications
Skills:
graphic arts,desktop publishing,proficient in most computer software programs,ex. microsoft office
Work:
HIGHLAND PARK CARE CENTER
Houston, TX
LEAD C.N.A./STAFFING COORDINATOR PRIVATE DUTY
Missouri City, TX
CERTIFIED NURSE ASSISTANT TIRR HOSPITAL
Houston, TX
I assisted the nurse and physician PARKLAND HOSPITAL
Dallas, TX
NURSING ASSISTANT-GENERAL SURGERY ST. ELIZABETH HOSPITAL
Beaumont, TX
EMERGENCY ROOM TECHNICIAN
Location:
Dallas/Fort Worth Area
Industry:
Nonprofit Organization Management
Medicine Doctors
Specialties:
Family Medicine
Work:
Clinch Valley Physicians IncClinch Valley Physicians Associates
1 Clinic Dr, Richlands, VA 24641
(276)9646771 (phone), (276)9641314 (fax)

Languages:
English
Spanish
Description:
Ms. Harrison works in Richlands, VA and specializes in Family Medicine. Ms. Harrison is affiliated with Carilion Tazewell Community Hospital, Clinch Valley Medical Center and Russell County Medical Center.
Specialties:
Pediatrics
Psychiatry
Surgery
Education:
Meharry Medical College (1996)
Youtube
Googleplus
Flickr
Myspace
News
Plaxo
Facebook
Classmates
---
Get Report

for Angela Harrison from Cedar Hill, TX, age ~44